---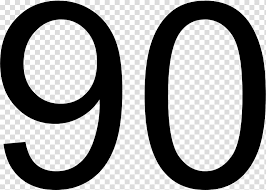 These 3 tips will make it ridiculously easy to break 90.
-Take your lumps. One of the easiest mistakes to make on the golf course is going for the Tiger Woods shot through that 3-inch hole in between the trees. If you have practiced that shot or are as skilled as Tiger, then go ahead and try. The majority of golfers will not be able to hit that so hitting a shot out of the trees and into the fairway to give them an easy wedge shot will make more sense and give you a better chance for a par.
-Go for the percentage play. There are a lot of opportunities to try something new on the golf course like going for that pin tucked behind a huge bunker. A simple way to remove those issues is to aim at the safe part of the green. One way to do that is to learn how to miss well. That sounds funny but if there is a drop off behind the pin and your in between clubs than take the shorter club because it is an easier up and down from level ground compared to going over a huge slope.
-Master par 3's. The easiest way to master par 3's is to learn your carry yardages (how far your ball travels in the air). That's extremely useful for when there's trouble short of the green and the pin is at the front with a hole where you have 160 yards to the hole and you have the perfect club for that shot or so you think. That can be deceiving because for the majority of golfers trying to break 90 your ball will roll about 10 yards after it lands and you wont make it over the trouble even if you think you had the right club, That's why it's super important to know your carry yardages so you can avoid the trouble.
Another way is to only play 9 holes! Hopefully after reading this you will break 90 very quickly.
---