---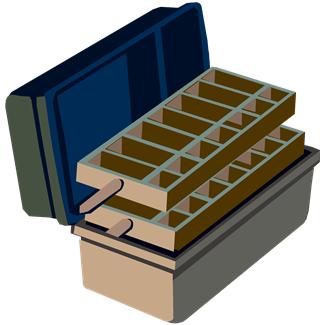 Legos are a great thing to collect; they're fun, they're (sometimes) cheap and they're infinitely reusable. The thing is, they're also very small and easy to lose.
The best way to remedy this is to buy a tackle box. Normally used for storing fishing equipment, the many small containers of a tackle box are ideal for storing different types of Lego bricks.
Since tackle boxes are also cheap and easily portable, they're an excellent addition to any brickmaster's collection.
---