---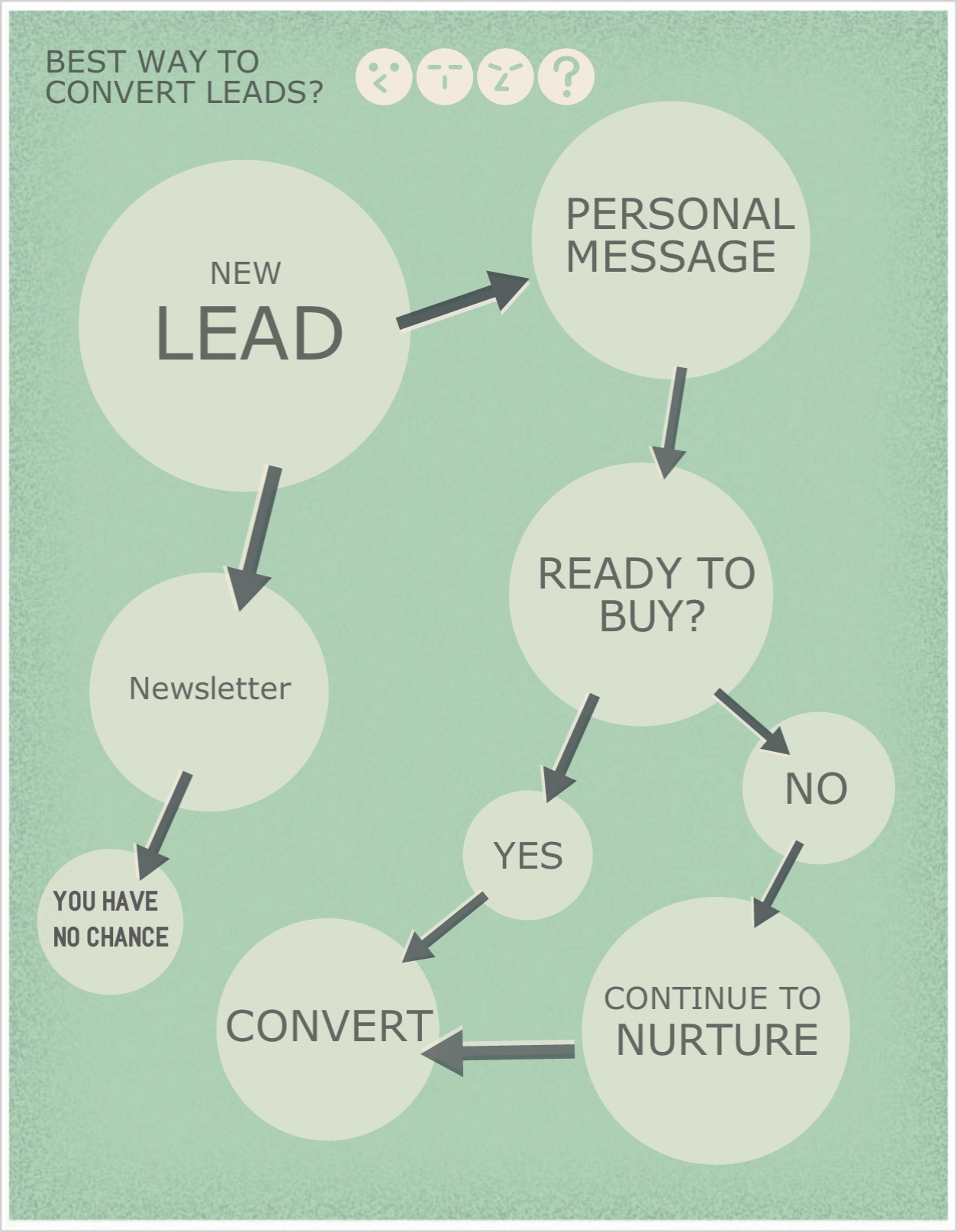 Email marketing is incredibly important to salespeople. It's the most effective and cost-efficient way to stay top of mind with prospects. Things are a little different for real estate agents though. You've probably thought often to yourself that you aren't selling anything to your clients – you're building relationships with them and advising them through an important journey.
Shouldn't your email marketing reflect that?
We'll make the answer easy for you: YES, it should. We're well into the information age, and consumers have all of the data they need at their fingertips. If they're going to ask for help, they don't want to be marketed to. They want to find out which real estate agent will act like an advisor, protect their specific interests, and be someone they will know and like.
An important difference for real estate agents to keep in mind with their email marketing is that most salespeople are showcasing products that can be bought online with quick decisions and a few clicks. The real estate sale process can take months, and the ability of real estate agents to relate to their customers during the entire "thinking phase" is integral to the success of the conversion.
Source:
http://blog.happygrasshopper.com/why-email-marketing-is-different-for-real-estate-agents/
---