---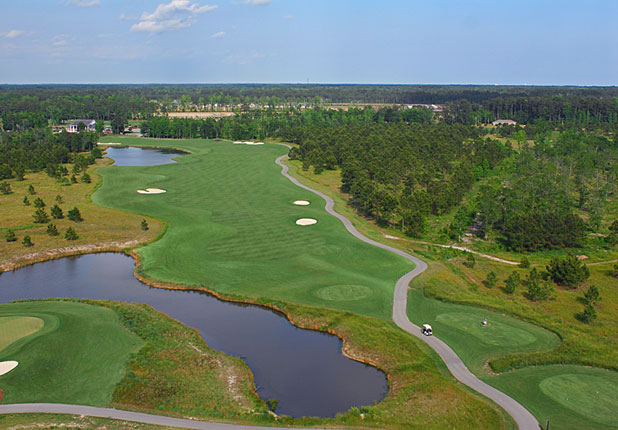 Par 4's are very easy to play when you have the right strategy no matter how skilled you are. The first thing that troubles most golfers is hitting their driver on every par 4 regardless of whether the hole is 260 yards or 400 yards. Lots of players struggle with their drivers and are exceptionally more accurate with their irons. If you can hit an iron close to 175 yards or more and are more accurate with an iron versus your driver. It makes sense to lay up with an iron and hit the fairway.
Let's take a 300 yard hole for example, if you hit an iron and it goes 175 yards, you will have 125 yards left to the hole. That will be an iron for the majority of golfers. If you were to take a driver and hit it 230 yards on the same hole you would have a 70 yard wedge into the hole. That would be an easier shot than if you had 125 yards into the hole but it's a lot of easier to hit an iron from the fairway than a wedge from the rough or even worse your drive could've went out of bounds or into a hazard. Laying up can really help to avoid those big numbers on the scorecard and keep your scores low!
Another way to score lower on par 4's is to know where the trouble on the hole is and then play around it. If there's a creek 240 yards out from the tee and you hit a driver 230 yards even though mathematically you can't reach the bunker you may slow down your swing or you could change it subconsciously, making you extremely less accurate.
The opposite to that is if there's trouble 170 yards on the fairway it would make sense to hit a driver if you can have your ball carry more than 180 consistently. That will take away the trouble on that hole letting you trust your swing and make those par's and birdies everybody wants. Hopefully this will help you lower your scores on par 4's.

Picture from: http://whitetailgolfclub.ca/course-info/course-tour/
---