---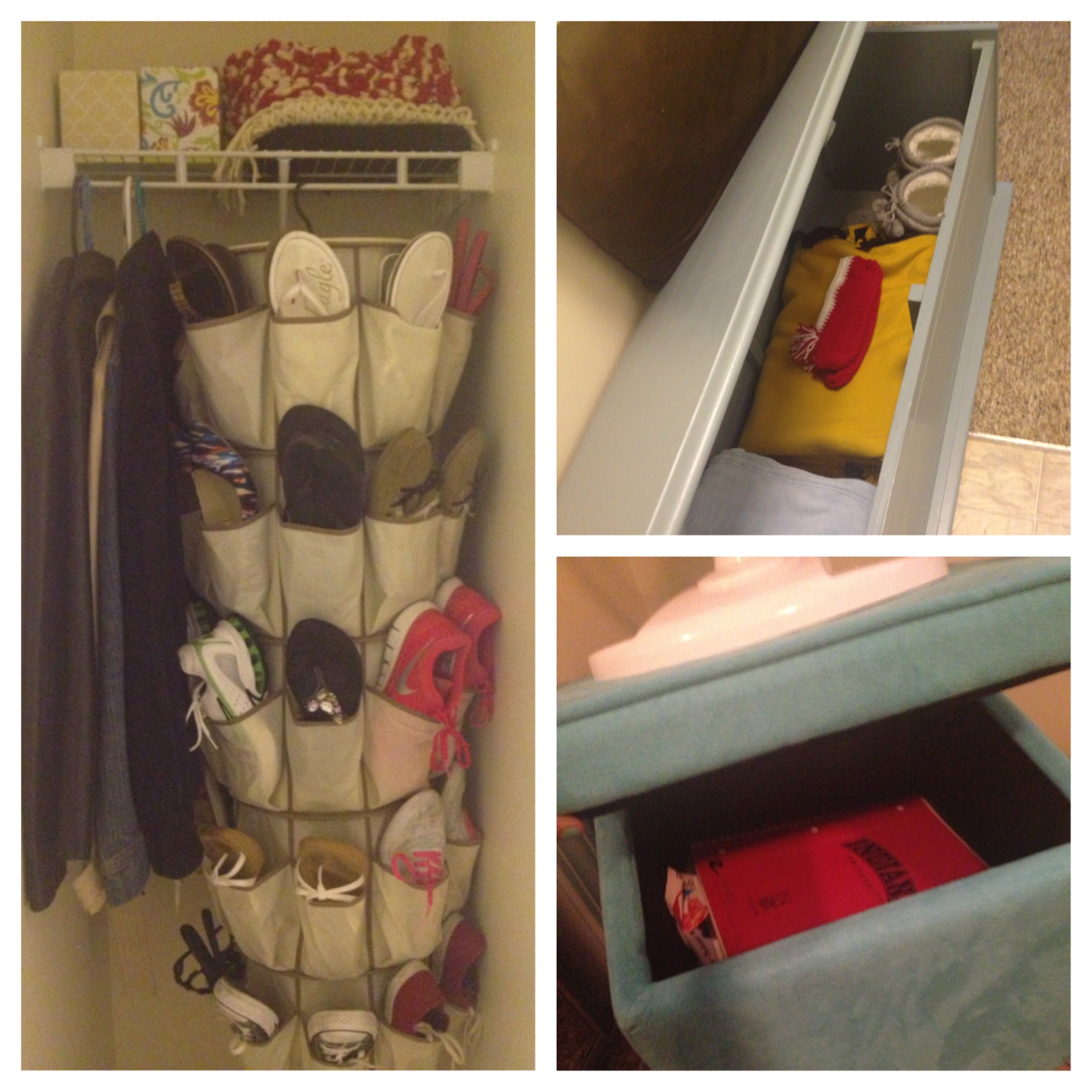 Having trouble finding a place for all of your things? Try these space saving tips.
1. Get a shoe organizer. The one in the picture above spins to accommodate shoes on all sides and also has spaces in the middle.
2. Get a bench that is cute for your entryway but also has a double purpose. The one in the picture has a lid that lifts up and has tons of space for storage inside!
3. Make your furniture duel purpose as I wrote in tip two. Many beds and couches have storage underneath. The ottoman in the picture above has space to put things inside too!
---