---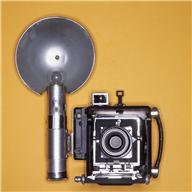 If your only photography experience is from instagram and school photos do not fear!! Sometimes photographers seem to be taking gibberish, so we've translated photo-speak into English to explain the most popular wedding styles!
Traditional/classic - Working from a shot list the photographer acts as the director to your wedding-day movie, instructing and moulding the wedding party and guests into specific poses. Favoured by older generations, this style can seem a little forced and formal, but is also very organised, so you're likely to get shots of everyone and of the most important moments of the day.
Reportage - Papparazzi style shots that capture the beautiful moments as they unfold. The photographer is unintrusive, doesn't give any direction and is "invisible" for the day. This style is much more natural, and its great for conveying the real emotion of the day. One of the drawbacks is that it relies on the photographer not to miss anything, and if there's only one snapper they can't be in all places at once! And you have no idea what they've captured and what they've missed until you review the picutres after the day.
Contemporary - The TOWIE of wedding photography. Shots and scenarios are set up by the photographer but in a much lessformal way than is traditional. They may use interesting angles, unusual lighting techniques, and lost of post-production effects to create some stunning images. No two wedding albums will be alike so you get a real uniqueness to your pictures. But photos can be very fashion-led and reflective of the photographer's own style...beware that it's your individuality they're showcasing rather than their own!
Remember you don't just have to stick to one style on the day! Your reportage style photographer will normally be more than happy to take some formal shots, and vice versa! Mix it up to get a wedding album that includes all the shots you want and really reflects you are a couple!
---